Trusted For Over 40 Years
Laplink Management Team
Thomas Koll
Chairman of the Board, CEO
Thomas Koll joined Laplink in 2003. He is a former Chairman of the Board for Infowave, where he was involved in interfacing with the global business and financial communities. Thomas also served as Infowave's Chief Executive Officer from February 2001 to April 2002. Prior to joining Infowave, Thomas was Corporate Vice President of Microsoft's Network Solutions Group where he was responsible for Microsoft's worldwide business with telecommunication companies. Thomas was instrumental in developing Microsoft's vision for the communications industry and led the development of strategic partnerships in mobility, broadband and hosting. Prior to this, he was General Manager of Microsoft's Dedicated System and also their Worldwide Business Planning and Strategy. Thomas holds a Master's degree in Political Science from the Free University of Berlin and looks back at seven years of teaching in the field of International Politics at the Otto-Suhr-Institute.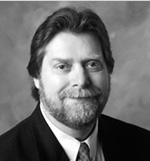 Randall Clark
President & Chief Operating Officer
Randy Clark joined Laplink in 2003 with overall responsibility for financial, operational, and general business matters as well as serving on the board as Secretary-Treasurer. Before Laplink, Randy was the Chief Financial Officer for a Colorado-based startup software company, with significant responsibilities for operations and marketing. Prior to his career in software, Randy was a principal and Chief Financial Officer of a leading marketing and fundraising agency serving nonprofit organizations in the U.S. and Europe. He has also served as the Chief Financial Officer for a medical-products company and as the Controller for a major international cruise line. Randy began his career in public accounting, working for both Price Waterhouse (Houston) and Coopers & Lybrand (Seattle) after earning his B.S. in Accounting from LeTourneau University in Longview, Texas.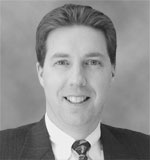 Jack Wilson
Vice President, Chief Technical Officer
Jack Wilson joined Laplink in 1995 and has over 27 years of experience in a wide variety of software development projects from radar and air defense systems to commercial software. He is a seasoned software developer and has had extensive experience developing network devices and network-enabled applications. Jack's professional skills were honed at leading companies, including Networks Northwest Inc., Boeing Defense and Space Group, and Westinghouse. Jack is an avid electronics enthusiast and presently a mentor for his local high school robotics team. He is also on the board of the Seattle-Sihanoukville Sister City Association. Jack previously served on the advisory board at the Seattle Book Company, a provider of digital publishing products and services to the publishing industry, booksellers, government and corporations. Jack earned a BSc degree in Electrical Engineering in 1985 from Pennsylvania State University.